---
We have been so busy with our new addition that I haven't been able to update the blog about our new chickens!  We have 25 meat birds and 10 new layers.  We ordered a wide variety of egg layers this time and you can read about their breeds here.  
Our meat birds are now outside in the chicken tractor.  Prior to being put outside, they were in our brooder we used last year.  They all pile into one corner of the tractor when anyone goes outside because they associate us with food and just want to eat all day!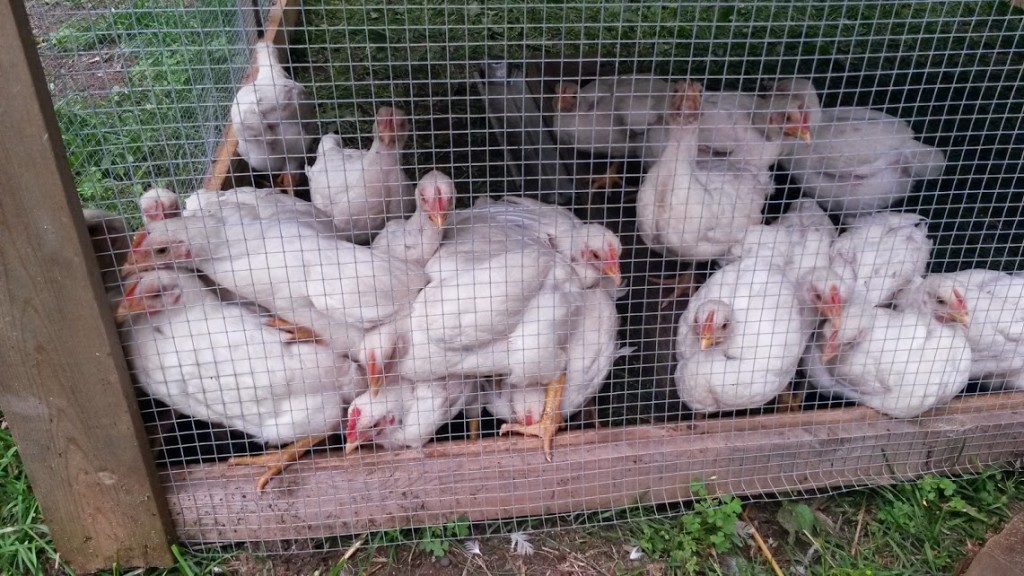 We have birds with feathered feet, top hats, and some other rare breeds in our egg layer brooder.  We made a new, smaller brooder for these gals out of a little swimming pool.  It is easy to clean up and worked great as a second brooder.  I would have preferred to build our own, but we were in a time crunch with the baby on the way.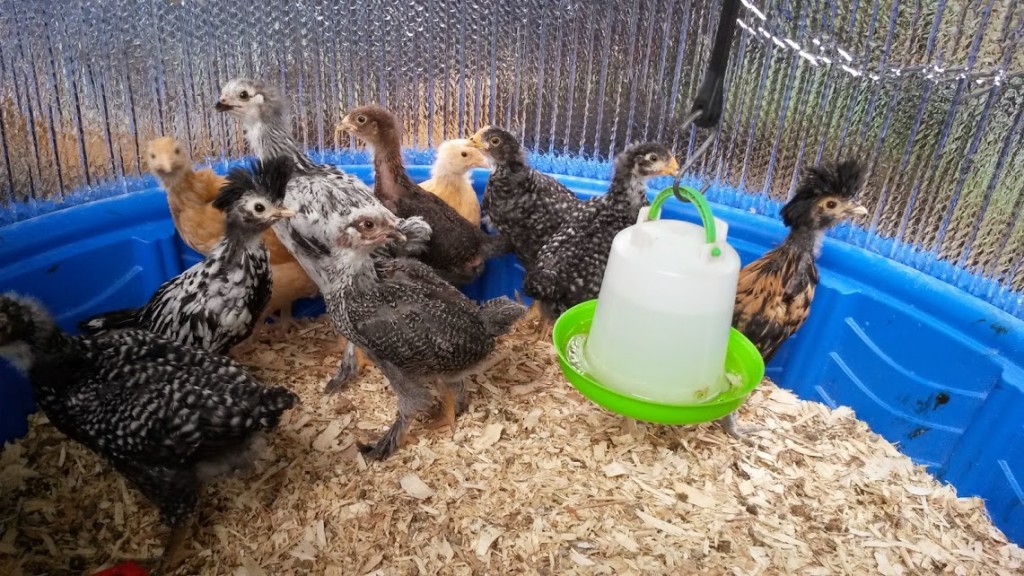 The top hat chicks are growing into their feathers nicely.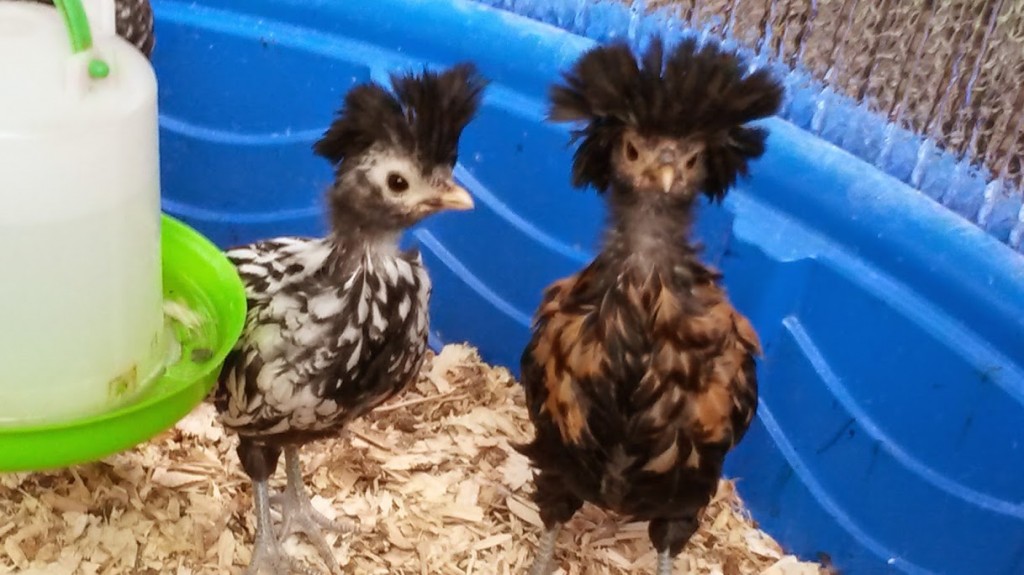 Somewhere around 10 weeks old, we will start introducing these chicks to our older chickens.  By 12 weeks, we hope to have them integrated into the coop.  (That would be around September 1st).  These chicks are really fun, so I hope to update with more pictures again soon.  Thanks for reading!
Please follow and like us:
---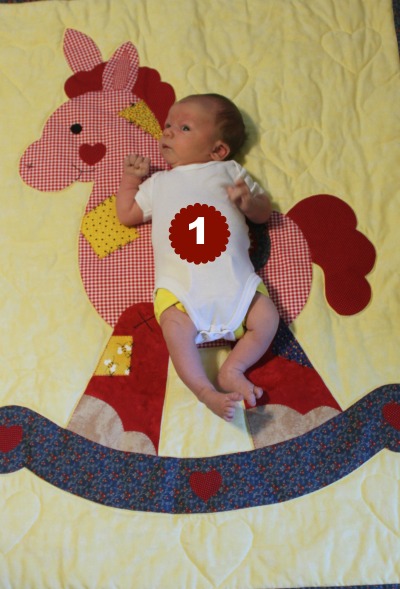 Harrison turned 1 month old on June 15th!  I can't believe how fast that first month flew by.  He has changed so much already.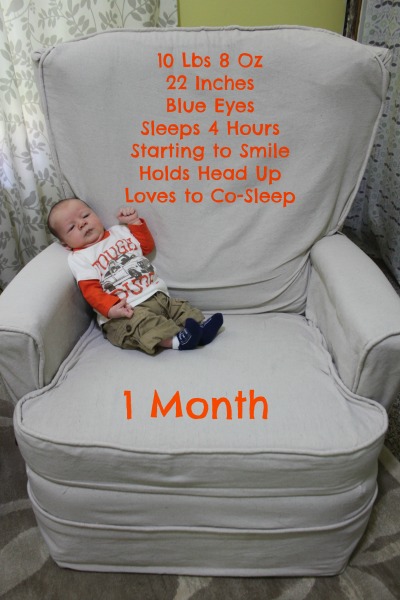 Our little man is much more alert and is learning to smile.  He loves to play with his Kick-n-Play and go for boat rides.  We are loving every minute of it, even though he rarely sleeps these days.
I wanted to take some pictures each month to compare size as he grows because he is growing so fast!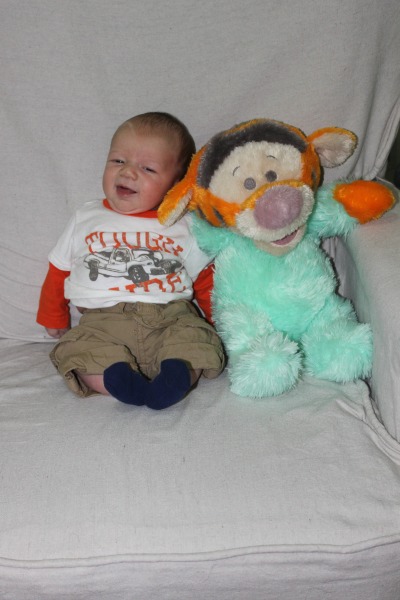 Harrison loves Tigger.  He wasn't very happy when we took Tigger away.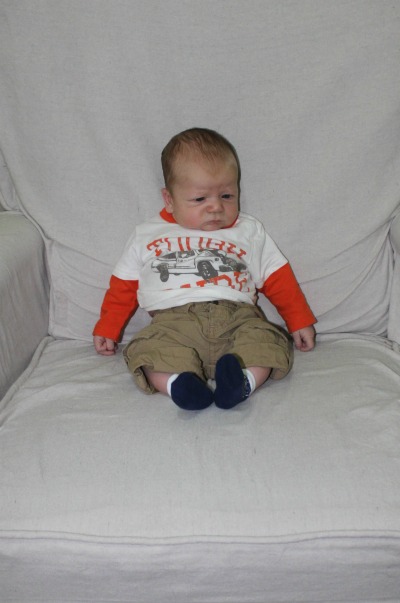 Next month I will post more Tigger pictures and you can see how much he grows!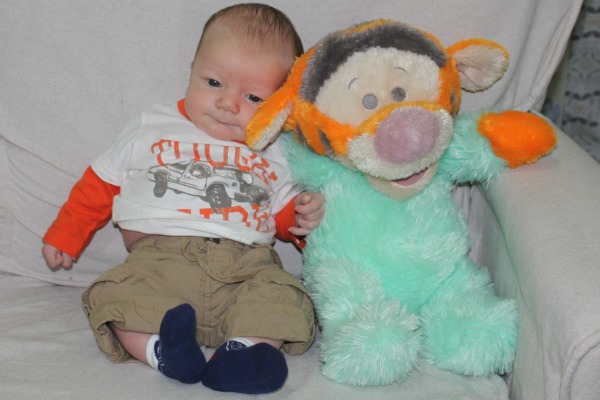 Please follow and like us:
---
---
---