---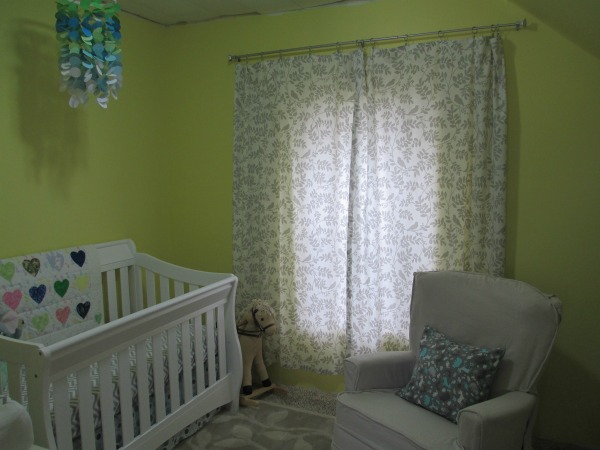 Today I put the finishing touches on the nursery, and I am so excited to share the final pictures.  (You will notice that we still do not have trim in this room.  It was part of the plan to get trim and new ceiling tiles put up before baby arrives, but I'm not sure that it will get done on time.  At least it matches the rest of the house, which doesn't have trim anywhere at the moment!)
This room is full of DIY projects, but first and foremost, the recliner!  I spent less than $30 on the drop clothes and piping for this recliner and saved about $500 compared to buying new!  The recliner came from my Grandma's cottage and is very comfortable.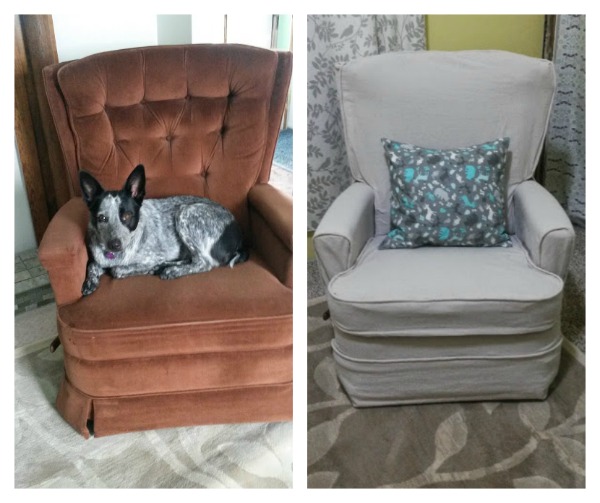 This slipcover took about 20 hours of work to finish.  I am self-taught when it comes to sewing and I got most of my advice from YouTube.  This was my first time doing piping or any kind of slipcover.  I don't know what I would have done without THIS VIDEO and THIS BLOG for ideas.  (I will also be writing a separate post about this slipcover next week.)
The pillow on the recliner came with our couch, but was a strange red color.  I used some fabric from JoAnn's and made an envelope pillow cover from THIS TUTORIAL.
The other project that took a lot of time was the mobile.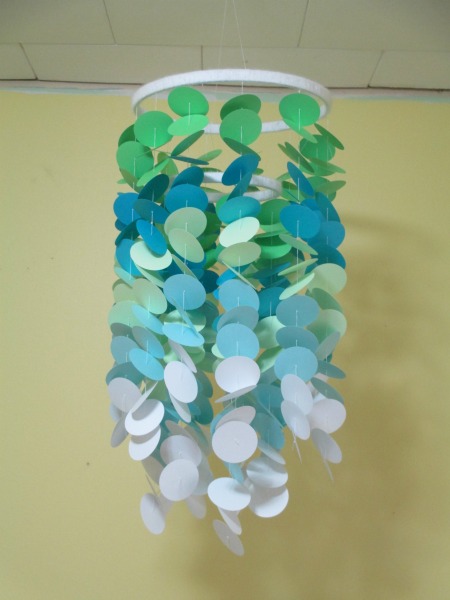 I followed THIS TUTORIAL.  It took a ton of time and patience.  I love how it turned out, but I can't say I would do it again.  So much knot tying!
If you follow The Design Eye on Facebook, you have already seen this shelving unit, but we made a few changes.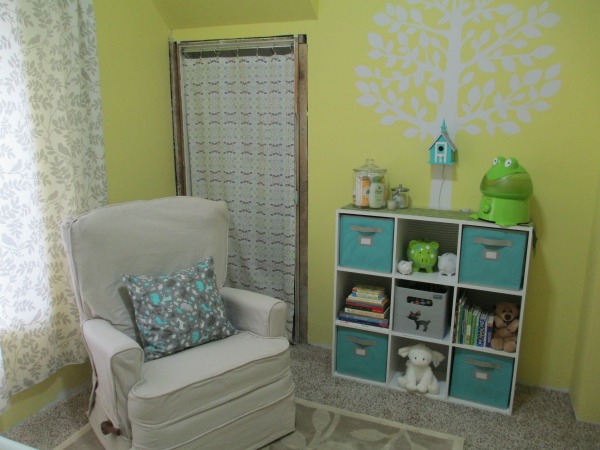 I added chevron fabric to the back of the shelves and ran a wire for the birdhouse nightlight.  We are really happy with how the decal and birdhouse turned out!
We decided not to buy a changing table, but use a dresser instead.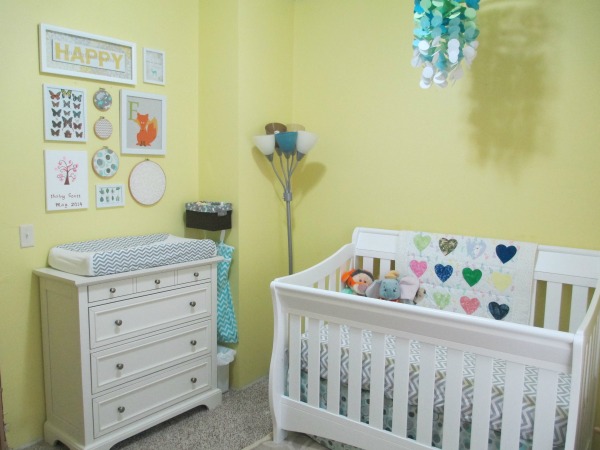 We are going to be using cloth diapers, so we needed the extra storage space.  I made a liner for a basket we already had (with the same fabric as the envelope pillow cover) and attached the basket to the wall.  That basket holds all of our cloth diaper accessories and cloth wipes.  Under the basket is our wet bag where dirty diapers will go until we have enough to run a load of laundry (likely every other day).
We are planning on using prefold and fitted cloth diapers for the newborn stage.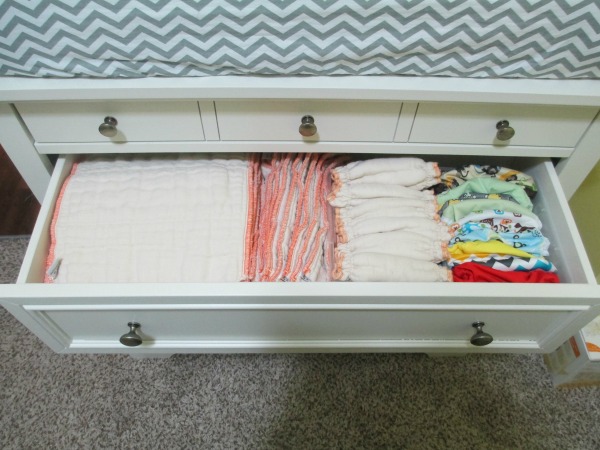 We also have some One-Size pocket diapers ready to go.  I'm sure we will be getting more once we know if we need pink or blue!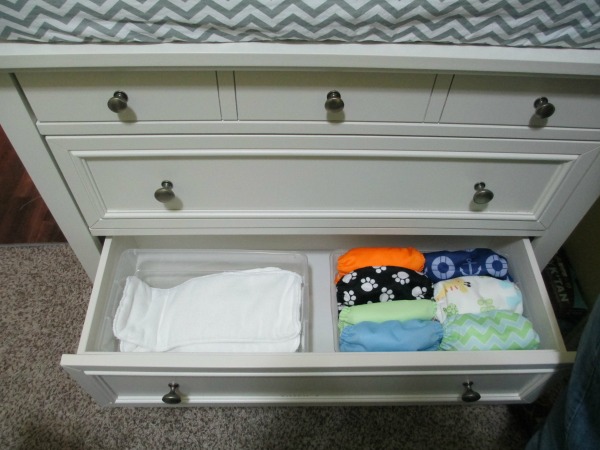 Now all we need is a baby to put them on!
We also did some other DIY projects in this room that I have already written about, including curtains and a crib skirt.  We are very proud of this room and anxiously waiting to see if a boy or girl will be using it!  We will be hanging their name above the crib as soon as we know.
Thanks for reading!
Please follow and like us:
---
---
---