---
With less than 5 weeks left until my due date, we have been scrambling to get things done on the nursery.  We are almost there and will update with final pictures soon.  This weekend I worked on making a crib skirt. I picked up some woodland themed fabric from JoAnns a while back, but we didn't get the crib put together until a week ago.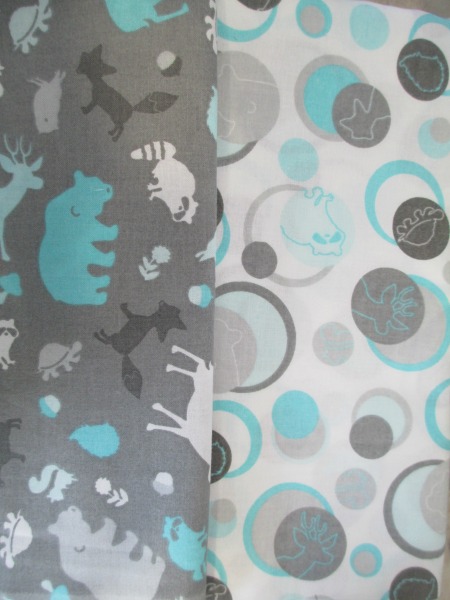 I wanted to make a skirt that would be adjustable when we lower the mattress as baby gets bigger.  After a bit of research, I decided it would be easiest to make 3 panels and attach ribbon to tie to the crib springs.  I made the panels with hem tape, but you could easily sew the panels if you prefer.  I cut 12″ pieces of ribbon and sewed them onto the panels.  I used 5 ribbons on the front panel and 3 ribbons on each side.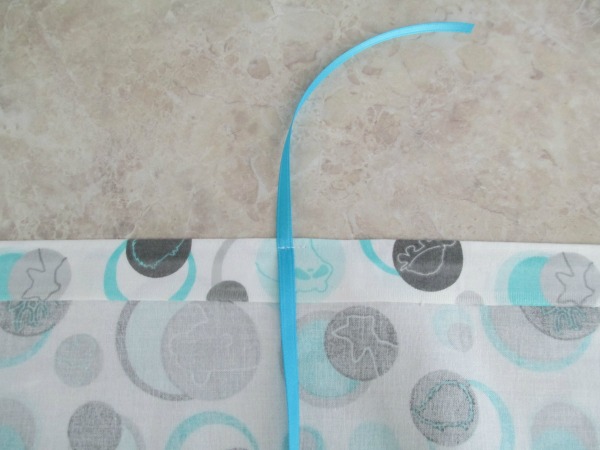 The panels should be made to the size of the crib at the highest mattress setting.  My front panel was 52″x15″ and my side panels were 28″x15″.  This gave me a little bit of wiggle room for overlapping and tucking under the mattress.
When you decide to lower the mattress, the ribbons can be adjusted to tie to any of the supports on the mattress spring.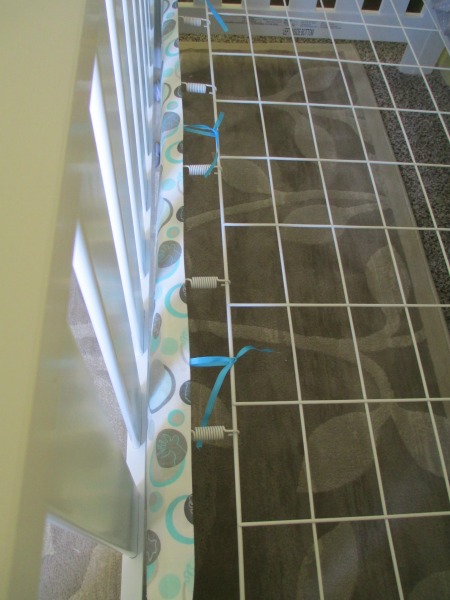 The whole project only took me a little over an hour, and most of that was cutting the fabric to size.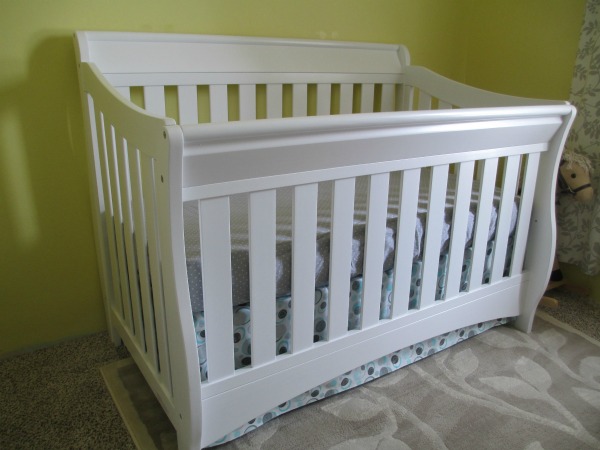 We have the Delta Bentley crib.  It was fairly easy to put together and came in great condition.  We are really happy with it so far.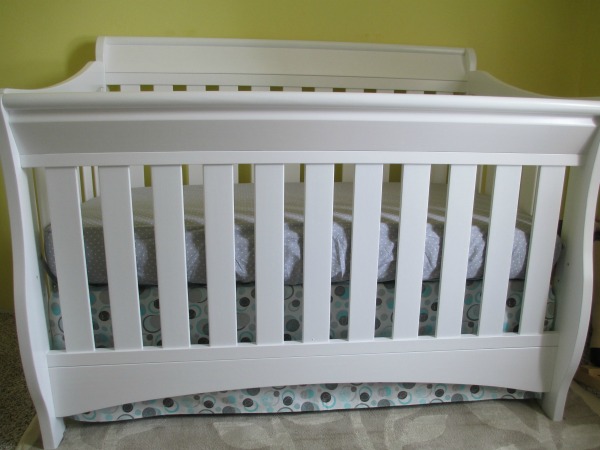 For more information on the products in our nursery, check out my Pinterest board.  Once we have the nursery completed I will be sure to update!  Thanks for reading!
Please follow and like us:
---
---
---