---
We are really starting to get some momentum going on our master bedroom.   (Which is good, because our crib is on its way!)  In my recent nursery post, I showed my inspiration/plan for the room.  I really liked getting all of my thoughts put in one area, so I decided to do it again with our master bedroom.
We recently tore up the old subfloor and laid a new OSB subfloor down in its place.  This is the room as it stands today: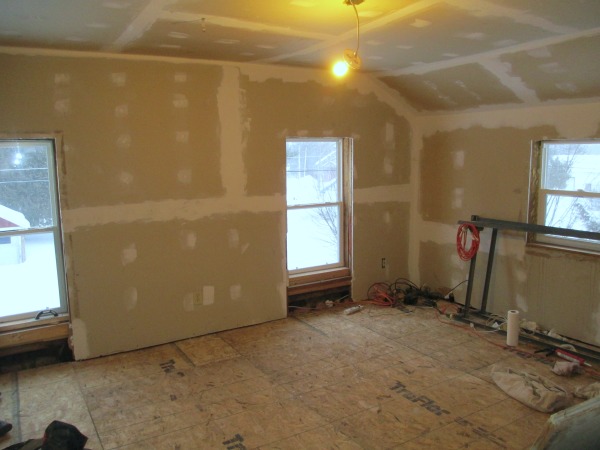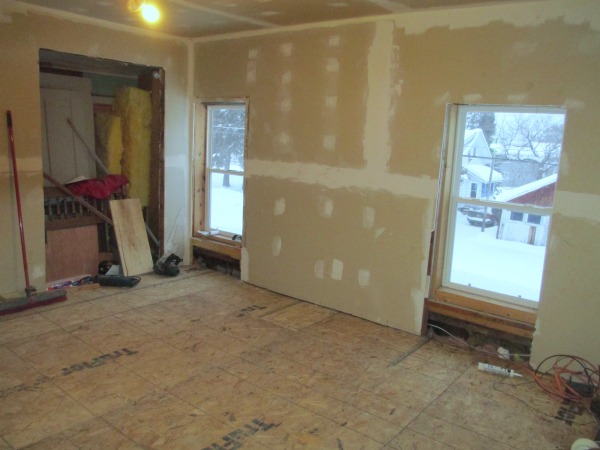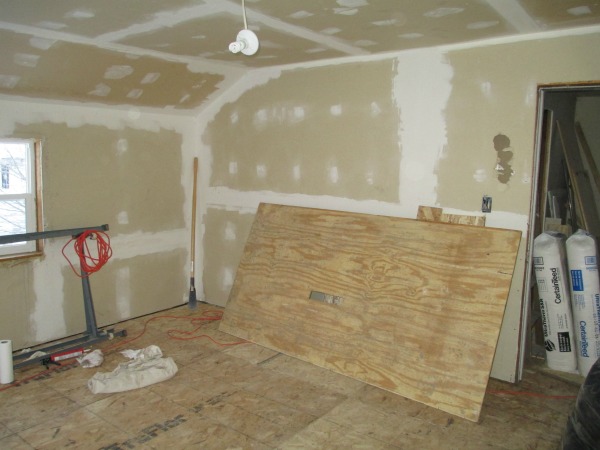 The room has 3 nice sized windows and a large closet (much different than what we are used to).
We will be wallpapering the wall in the last picture (with the entry door).  I have had this wallpaper picked out for a long time, and it is the main inspiration for the room.  It is a textured wallpaper by allen + roth, and I purchased it at Lowes.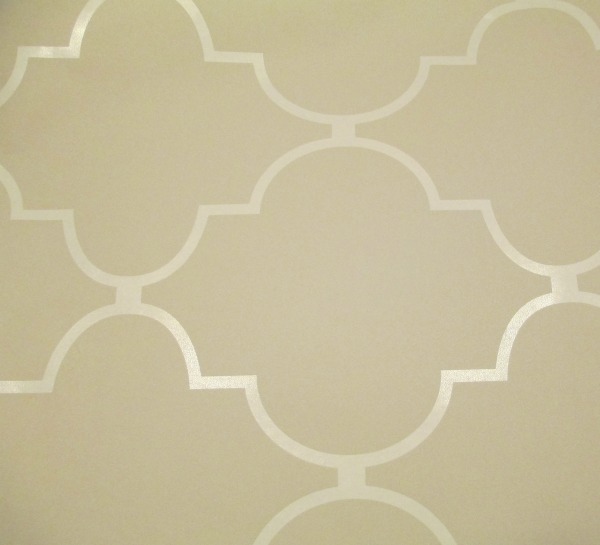 We picked out our paint to match last night while at Menards.  We will be painting the other 3 walls Fresh Linen (C13-4) by Dutch Boy.  It is a complementary off-white to the wallpaper.
The flooring in this room will match the laminate flooring in our kitchen and dining rooms (a nice dark wood).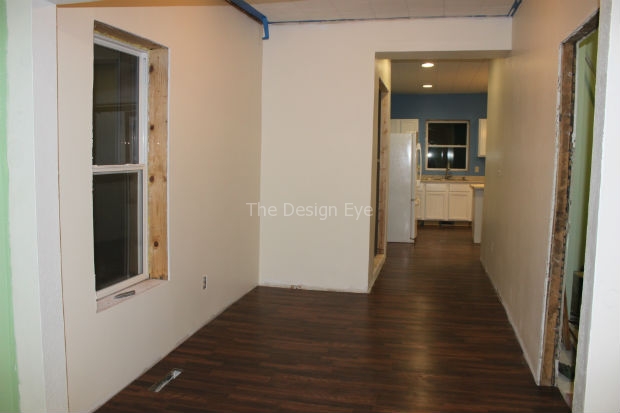 We purchased the same rug as the one for our nursery, but in a larger size to put under the bed.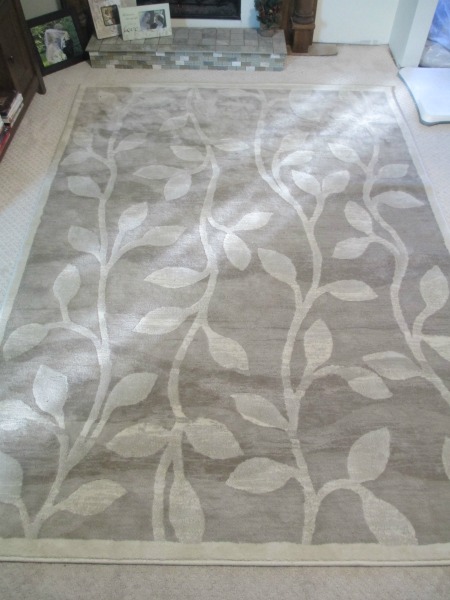 My favorite part of this room might be the light that we will be hanging over the bed.  It is an off-white chandelier with crystals that we purchased from Home Depot (Hampton Bay).  I think it will give the room the sophisticated look we are going for.  Surprisingly, it didn't take much to get Ryan on board with this.  (I think he knows better than to argue with a pregnant woman.  Smart man.)
I am thinking about navy blue accents for the curtains and bed linens, but I am not totally sold on anything quite yet.  I am on the hunt for a wrought iron bed, but will use the headboard we have for now.  In the meantime, we will be sanding and mudding the drywall until it is ready for paint.  I love to hear your ideas, so leave a comment below if you have any!  Thanks for reading!
Please follow and like us:
---
---
---