---
I have had the itch to do a ton of little decor projects lately.  All of the ideas have been saved away for a rainy day, but never really get done.  Yesterday I just went for it, and crossed a ton of projects off my list.  Most of the projects I did belong in the guest room.
I recently went to a garage sale where they had over 50 embroidery hoops in a box and they were only asking $2!  I had seen some cute fabric hoops on Pinterest recently and decided to give it a try.  After I finished the headboard for our guest bedroom, I started on the hoops.  You can glue the fabric in, but I just put the fabric in tight and hung them up with finishing nails.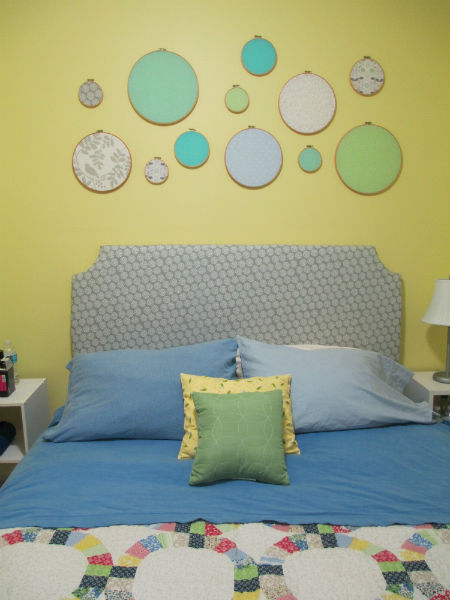 I think the colors work really well, and it is helping me tone down the bright yellow by breaking it up a bit.
I also created a curtain for the closet.  I made this curtain exactly like the other DIY curtains I made in this room.  I used iron-on fabric tape, so there is no sewing involved!  I just cut the curtain to size, folded over the edges and ironed on the fusible tape.  It's really simple and gives you a nice curtain panel.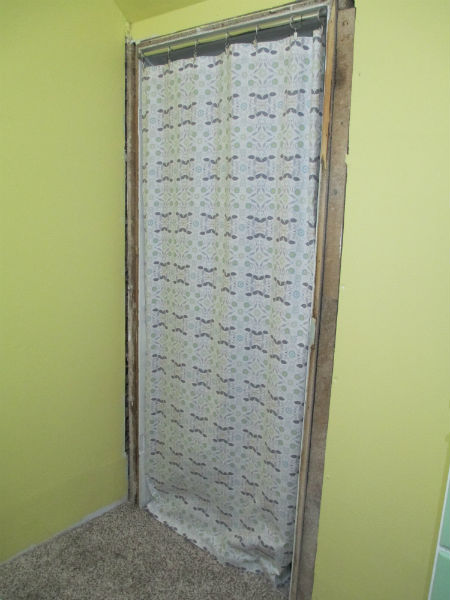 Again, I just used curtain clips to secure it in place.  That's really all it takes.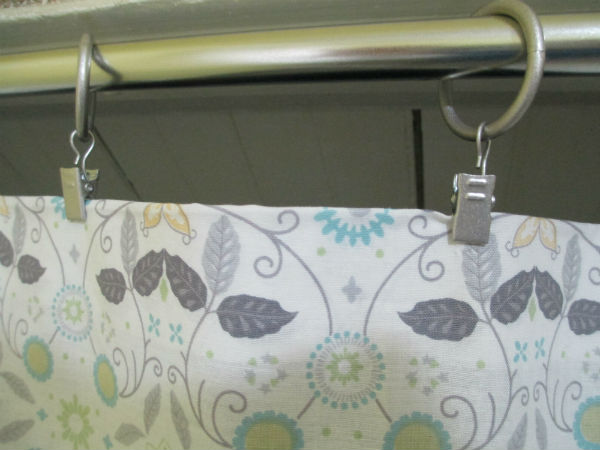 My last guest room project was finished a while ago, but I hadn't gotten around to putting it in the room.  I made a bookshelf from plans from Ana-White.com.  It was a really simple project that anyone can do, and it is solid wood (much better than that stuff you buy at Walmart).  I planned on painting it white, but really wanted to get my books out of storage, so it isn't exactly finished yet.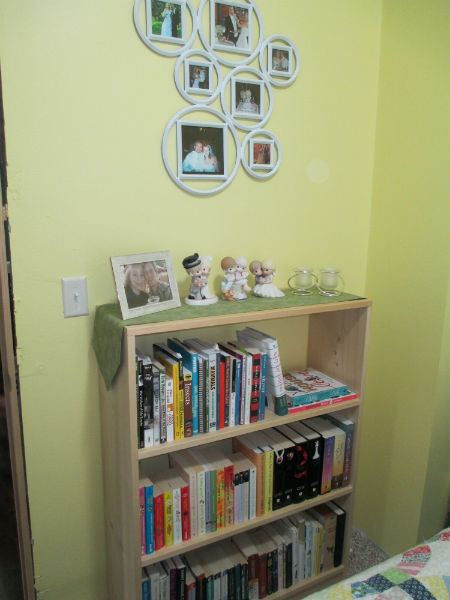 It is really starting to feel like home around here.  I like it more and more every day.  Thanks for reading!
Please follow and like us:
---
---
---