---
Since the snow is finally melting, I think it is officially time to put the snowboards and winter gear away.  We have always had an issue storing snowboards.  They end up in the garage, up in the rafters so they don't get bumped.  Thankfully, we now have a good space in the house to store them!
When we started the office we decided that we would want a day bed and lots of storage for our hobbies.  We don't have a day bed yet, but we have a nice futon that was given to us by a neighbor that we have moved place to place with us for years.  We invested in some nice wall mounts for our snowboards to hang over the futon and they look great in the office.  The mount clips have drywall anchors and are made to protect your snowboard, so they are sturdy but gentle.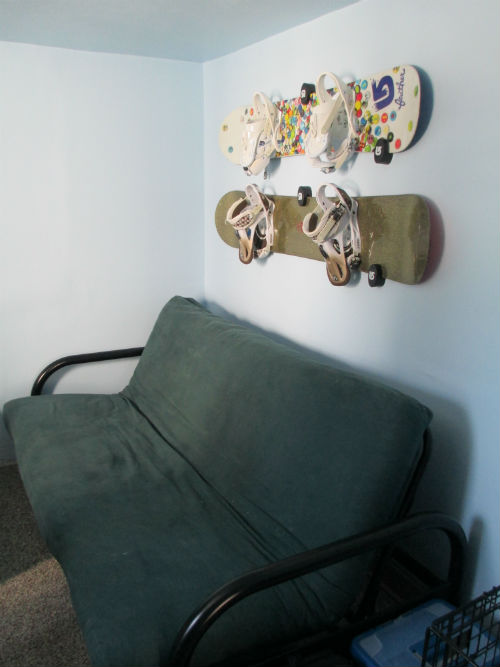 The wall mount clips are Burton brand and we bought them at Scheels (I'm sure you can get them at other sporting stores as well.)
The office needs a lot more work, but we need to get a lot of the boxes sorted out first.  Thanks for reading!
Please follow and like us:
---
---
---