---
I have been seeing a lot of blog posts and pins on Pinterest about "Command Centers."  Basically, they are a catch-all for that mail and junk that would normally be sitting on the counter.  We definitely have an issue with the counter mess so it seems like this might be a good idea…
We have a small wall on the side of the furnace closet (in our kitchen) that is right next to our office.  Seems like the perfect location for a command center to me!  So, after some cheap Target shopping, we ended up with this neat little place for all of our Ryan's junk.  We still have some trim and painting work to do, but the furnace closet is coming along nicely.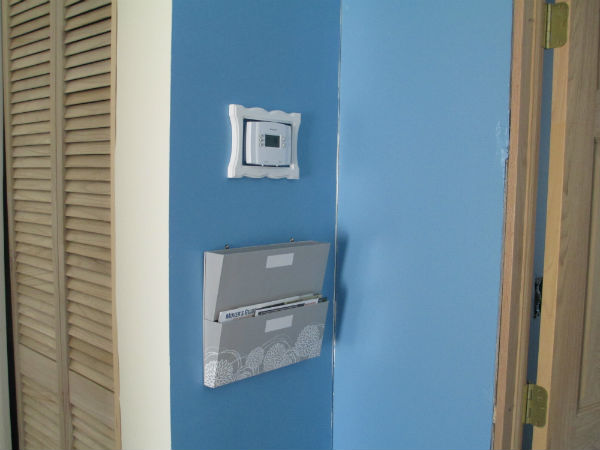 The organizer cost $10 at Target and we also scored a $5 picture frame for around the thermostat (another Pinterest idea I've been seeing a lot of).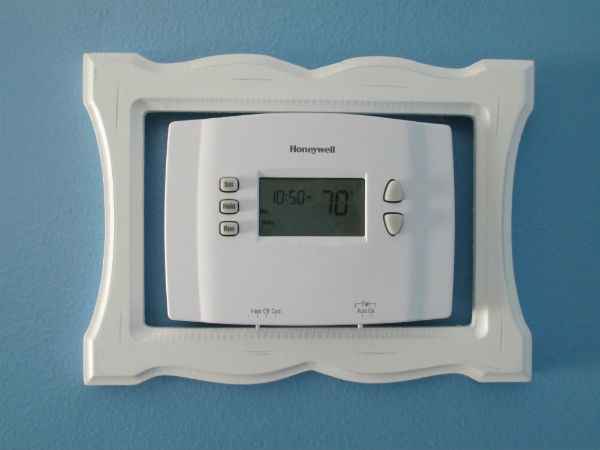 So for around $15 we used a great space that would have been empty otherwise.  Now if I can just teach Ryan how to take care of it from here…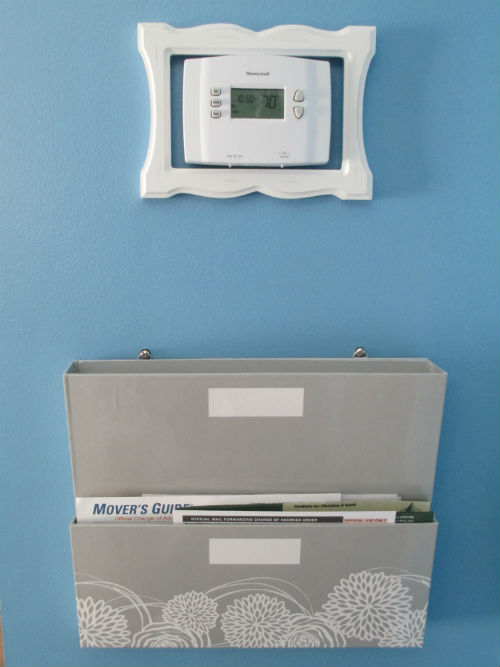 We've been busy, so there is a lot more coming.  Check back soon! Thanks for reading!
Please follow and like us:
---
---
---