---
Life has been busy since moving into our new place! Since we have had a lot of big purchases lately (especially flooring) we have had to slow down a bit.  This gives us an opportunity to work on all of the little stuff that we've put off.  We have put in doors in the office and guest bedroom and put some more finishes in the guest room.
My favorite upgrade we have made lately involves our dining room lighting. Most of the lighting we had before was missing pieces or didn't exist.  This is what we started with (nice huh?):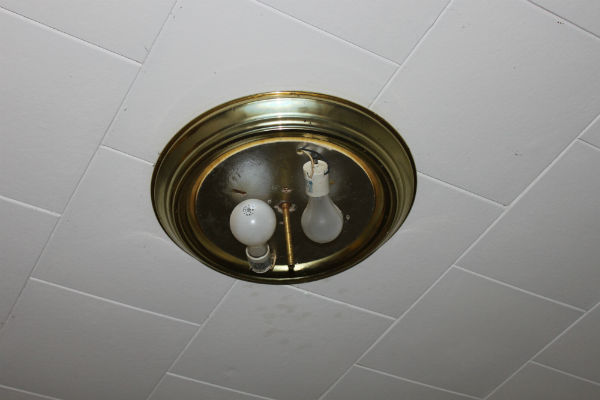 And this what we replaced it with: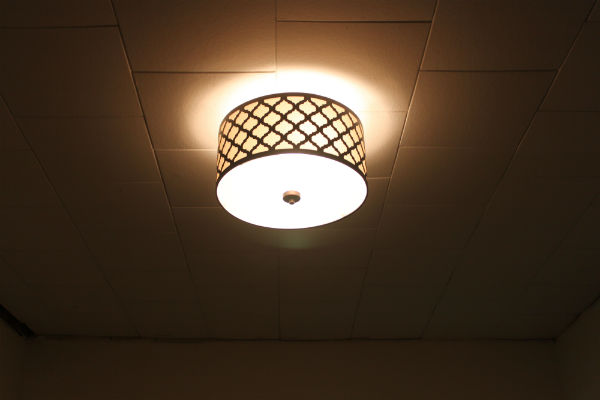 The new picture was taken at night so it's a little harder to see.  It's a brass fixture with a white shade inside and a glass base (Hampton Bay, Edgemoore).  Since this is in the dining room we wanted something a bit more formal, but a chandelier style wouldn't work with our layout.  This light was the perfect compromise.  We also have it set to a dimmer so we can adjust it however we like.  The best part…it was less than $90.  (Lighting is so expensive!)
I'll have a few more posts coming soon and hopefully the progress will just keep on going so posts will be more consistent.  Thanks for reading!
Please follow and like us:
---
---
---