---
I've been staying in the guest bedroom while living here until we get the master bedroom started.  Even though we don't live in a big town, we have street lights on our street that shine right into the guest bedroom window. I wanted to make curtains, but am only a beginner when it comes to sewing, so I cheated a little bit.
I wanted a curtain that would block out most of the light at night, but let in the sunshine in the morning.  I found this great fabric at Joann Fabrics and it is working great: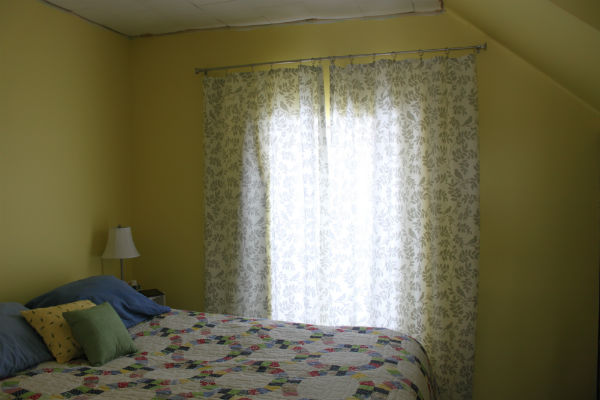 This project was so easy and anyone can do it.  All you have to do is make 2 rectangular curtain panels.  Mine are about 4 feet wide and 7 feet tall each.  Give yourself enough room so when you hang your curtains you can adjust the width and height to the place you would like. At 7 feet, we could have them touch the floor by hanging them lower or put them up high.  You don't have to decide until you are actually attaching the rod.  Once we have trim around the window, the curtains will still make the room look tall (don't mind my sagging ceiling tiles).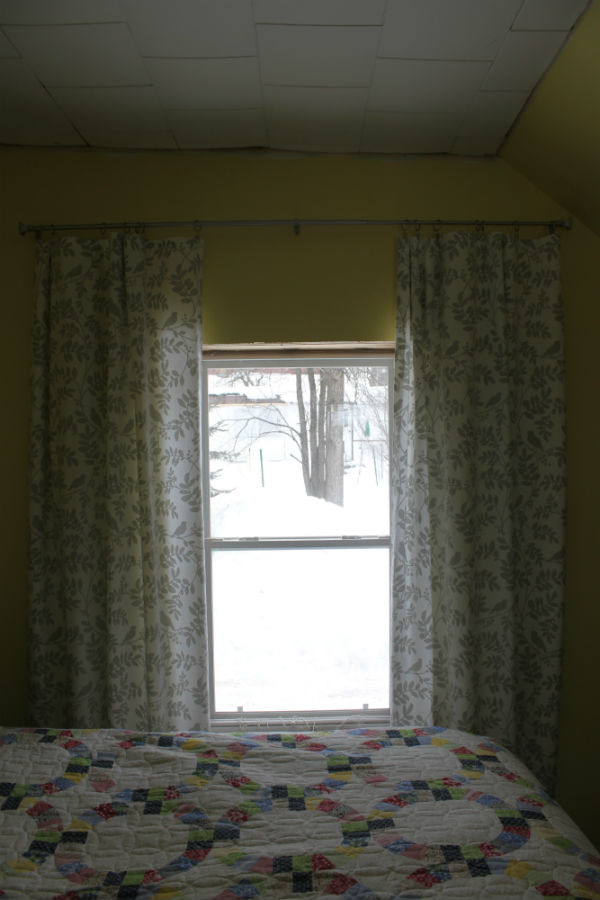 Once you have cut your fabric to the size you would like, fold over the edge of the fabric and iron a straight edge: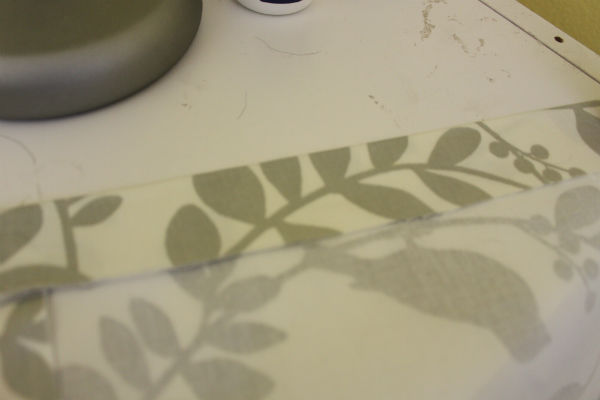 Once your edge is ironed, you can add hem tape (you can buy it in the sewing section).  The tape is not sticky until you iron it.  Put the tape between the 2 layers and iron the fold for about 3 seconds in each spot.  You just want to press the iron, do not move it around.  The tape will melt in between the layers and will keep a firm hold.  Just iron one side at a time and make sure both panels end up the same size.
Once you have your panels made, you can buy curtain clips to hang them.  You can find these clips just about anywhere (Walmart, Target, Joann Fabrics) and they come in different sizes and colors. I have 7 clips hanging up each panel: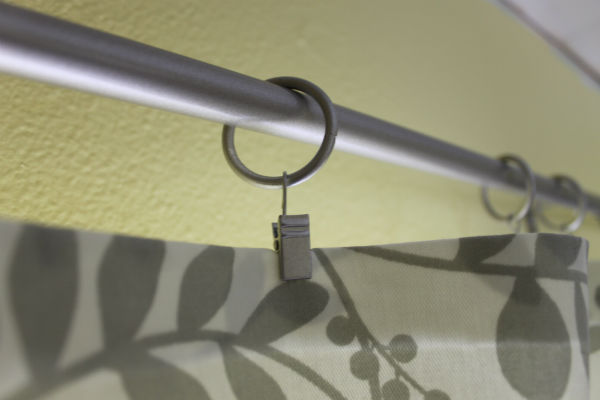 These are just about the easiest curtains you could possibly make.  It took me about 2 hours to do the entire project, and cutting the fabric to the right size was the longest part.  Now that we have a little bit of privacy, we only need a door!  I will be working on a headboard soon, I just haven't found the right fabric yet.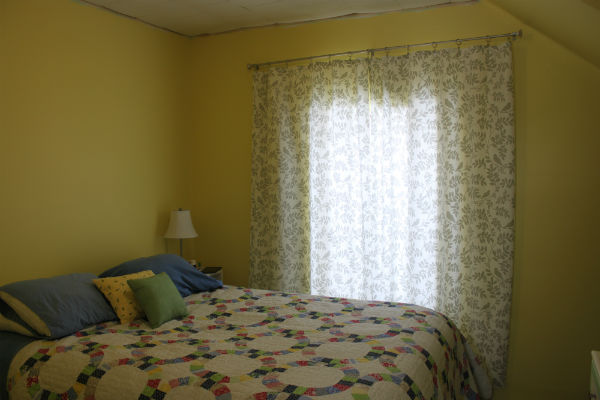 We also got a mirror hung up above our new dresser, so the room is really starting to feel like home: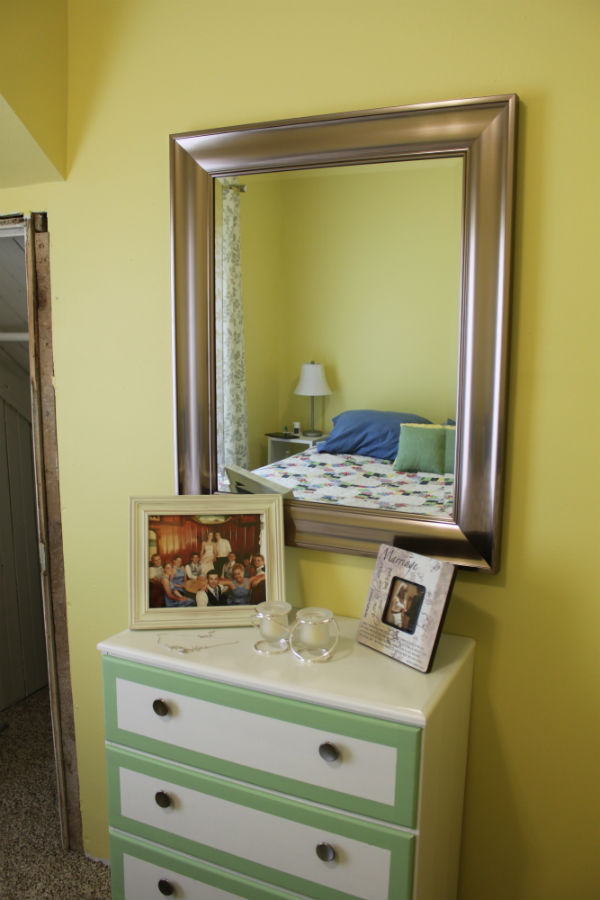 In the next couple of days I am hoping to post a dining room update and a bathroom update.  Things have been changing fast, so there is a lot to write about.  Thanks for reading!
Please follow and like us:
---
---
---