---
Here it is! The kitchen flooring is installed.  We are so close to having a finished kitchen.  We just need some trim and other finishes and we will be done!  Unfortunately, the trim won't come until the other rooms get flooring too.
We decided on putting in a dark laminate flooring.  The installation is pretty simple.  The hardest part is cutting the pieces to fit around corners and edges, but after that it is very straight forward.
The planks lock together with tongue and groove: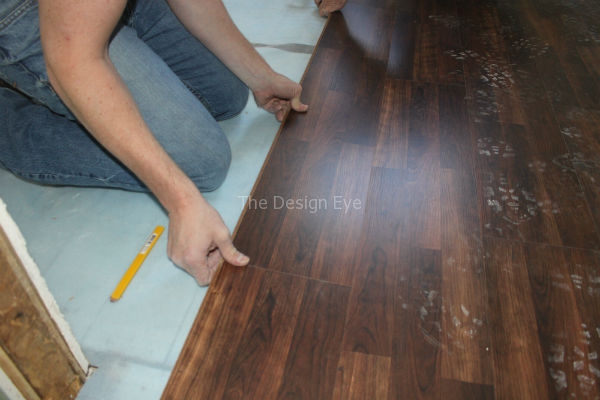 After they are locked together, you use this tool to tighten up the joints while tapping with a hammer: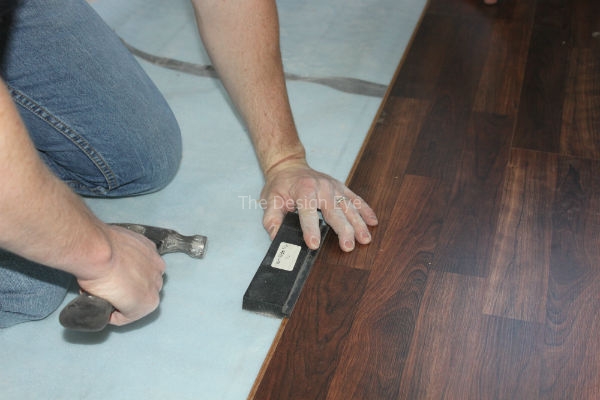 That's really all there is too it!
In our current apartment we put in laminate flooring, but in a light shade.  I wanted to have a bigger contrast in the new house, so we went dark.  I couldn't be happier with the color, and it looks even better in person.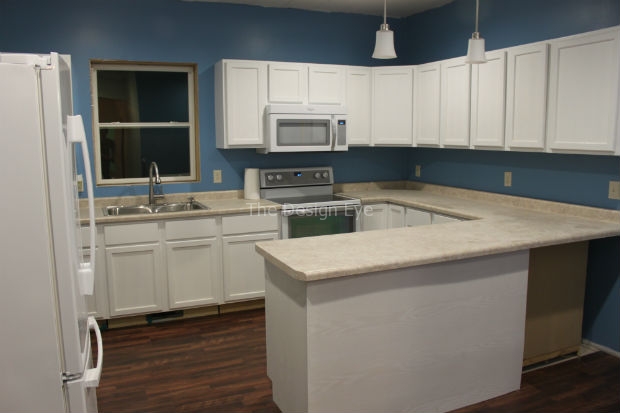 We also got our faucet installed.  Since we don't have a dishwasher we put in a nice large sink with 2 basins so we can hand wash out dishes.  We found that we rarely use our dishwasher in our apartment and hand wash anyways.  There is still the option of a dishwasher down the road, but we don't want one right now.  Check out this sink: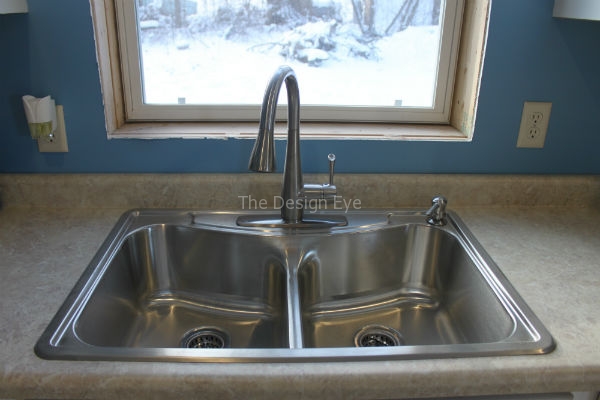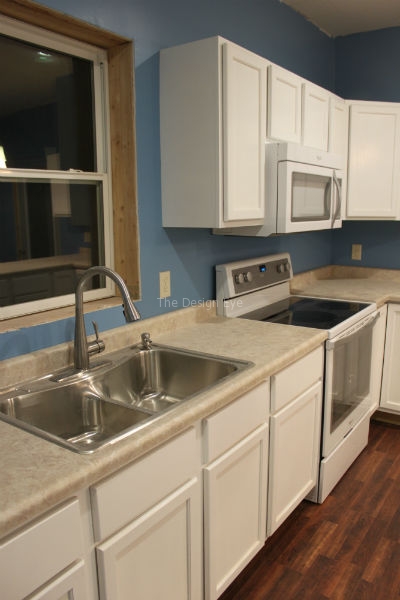 The kitchen flooring flows right through the hallway and into the dining room: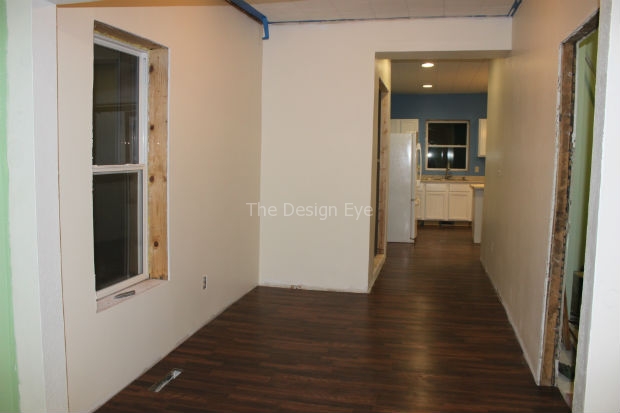 This is one of those projects that changes the whole look of things.  We are starting to get our momentum back after the holidays and hope to have even more updates soon.  Thanks for reading!
Please follow and like us:
---
---
---