---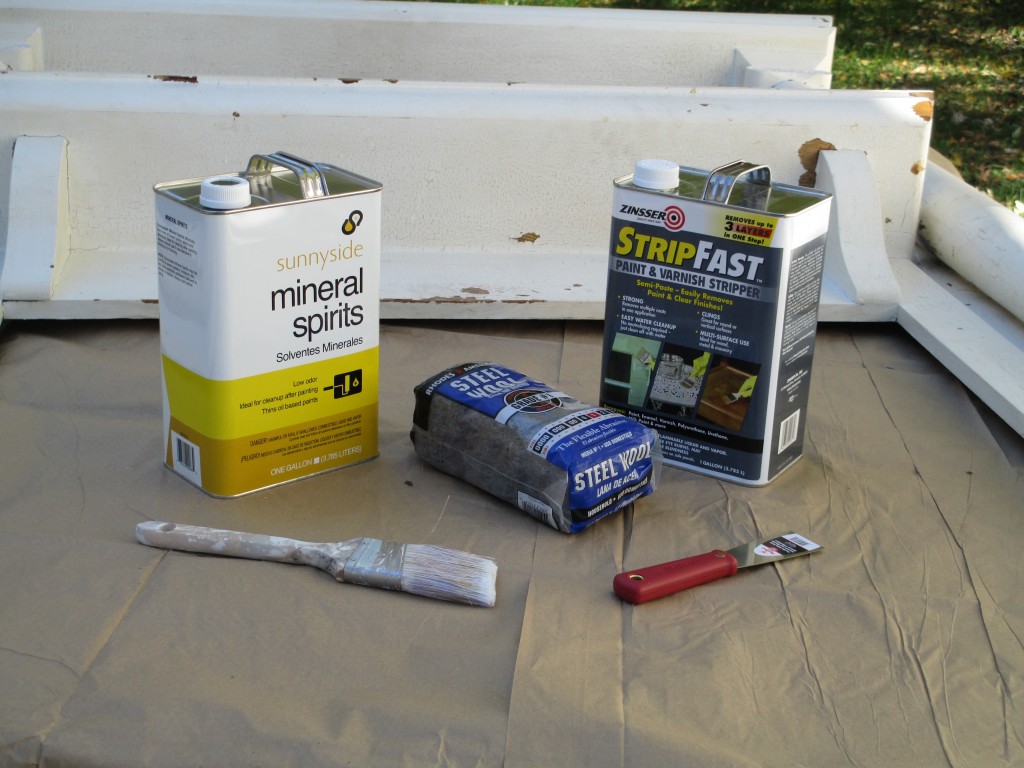 Refinishing furniture can be a very intimidating task, at least it was for me.  We have a beautiful fireplace mantel in our living room that had many layers of paint and even some sharpie marker on it.  I really wanted to strip it down to the original wood finish.  We set up the mantel outside where it was well ventilated and dove right in.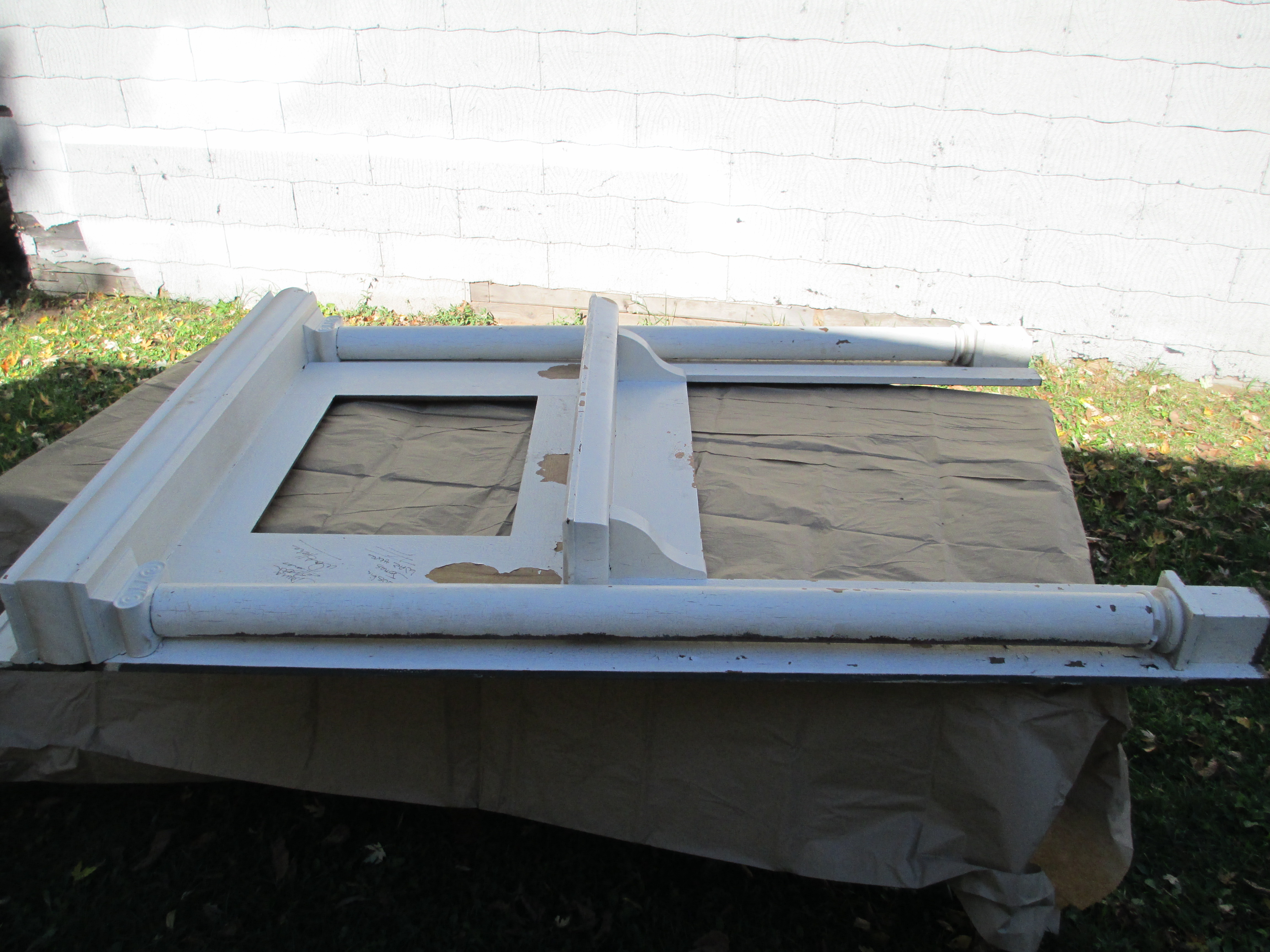 We decided to use a semi-paste stripping compound that would be able to penetrate the paint even on the rounded surfaces.  We purchased a wash-away compound, but decided to use mineral spirits instead of water.  Here is a step by step process and method we used:
We started by applying the stripping compound to a relatively small area (no more than 4 square feet).  You will want to use a natural, but inexpensive paint brush for this task.  Tip: Apply the stripping compound liberally, especially in areas of detail!  It will make a big difference when it comes time to scrape.
Let the compound soak for about 30 minutes.  When the paint has bubbled you are ready to begin scraping.
There are a lot of different tools you can use during the scraping process.  We used a 2″ scraper for the majority of the work.
After the large pieces of paint came off there were still some areas that needed more work.  We coated the area with stripping compound again and let it soak for about 10 minutes.
After the paint looked ready and bubbled, we used steel wool to remove the remaining paint.
Once the paint was removed we used mineral spirits to clean off any remaining paint particles and stripping compound.  
If any imperfections remain, you can use a fine sandpaper before staining or painting.
We are very happy with the final product.  Soon we will add stain and install our mantel back in the living room where it belongs.  We hope you find this tutorial helpful and look forward to comments and feedback.  Thanks for reading!
Please follow and like us:
---
---
---