---
The living room has been our most recent project.  We haven't spent much time in there until lately.  We are just starting to get a handle on this room.  When we purchased the house the living room was the only room that looked functional, but it didn't look pretty.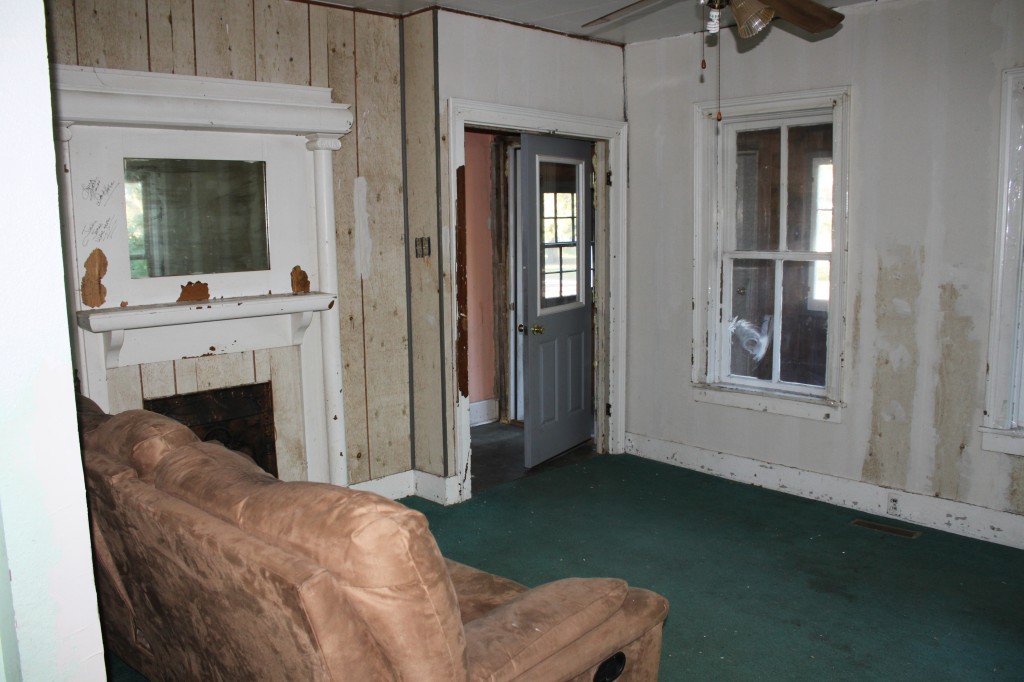 The fireplace mantel is one of the only pieces of character original to the house.  Since most of the house was gutted when we purchased it, all of the old trim was gone.  We will be refinishing the fireplace mantel and getting an electric insert (because there is not a chimney behind the mantel). We recently finished hanging drywall and the room looks much different.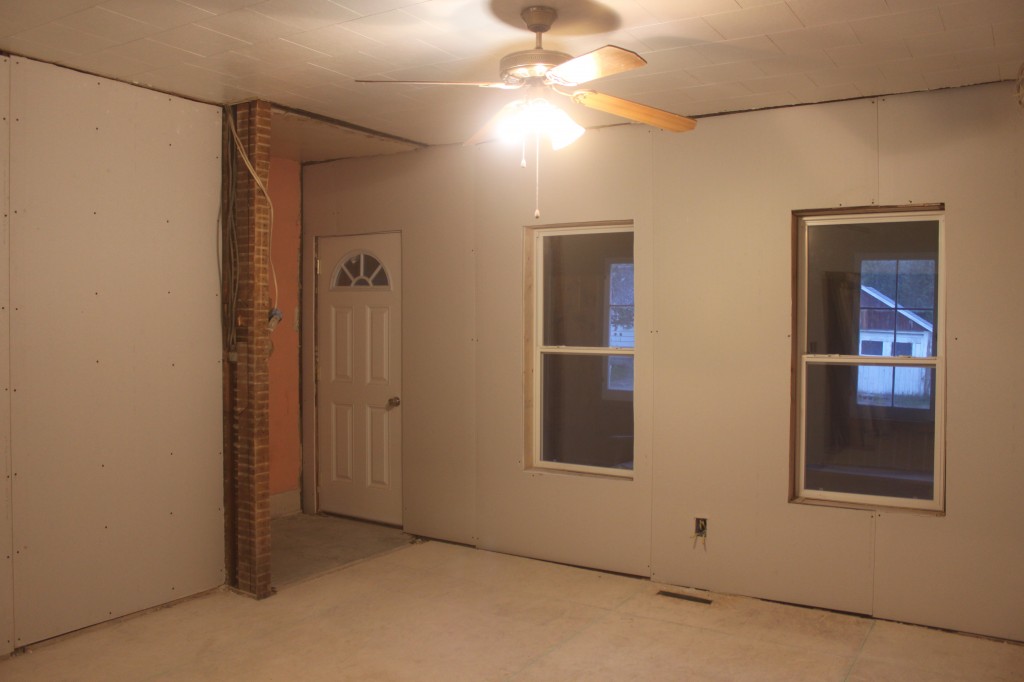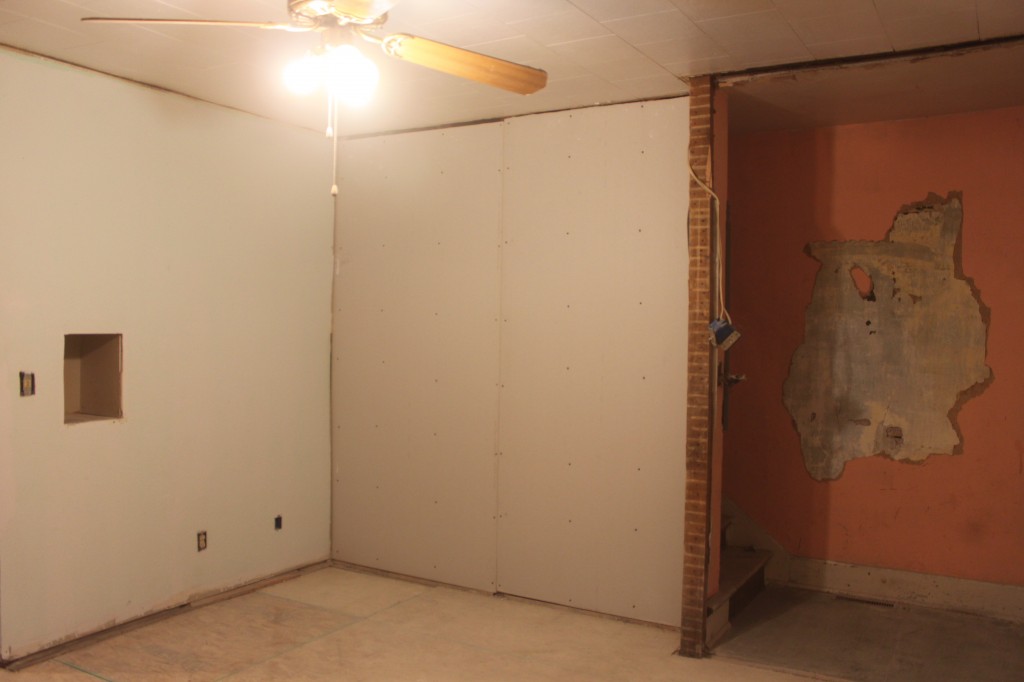 In this room we have:
Removed the carpet and paneling
Leveled the foundation and added new supports
Laid a new subfloor
Gutted the walls to the studs and insulated
Removed the header from the entryway to open up the room
Installed 3 new windows (Crestline from Menards)
Hung new drywall
New electrical
New heating vents
We still have a lot to do in this room, so stay tuned.  We will be posting about our fireplace re-do very soon.  Thanks for reading!
Please follow and like us:
---
---
---