---
When we purchased our house it did not have a bathroom.  Instead, it had a toilet in the corner of the house that ran straight into the sewer with no other plumbing.  After many days of consideration, we finally decided that we needed to build a new bathroom and move an exterior door in order to have a functional kitchen area as well.  This is what we were dealing with when we moved in: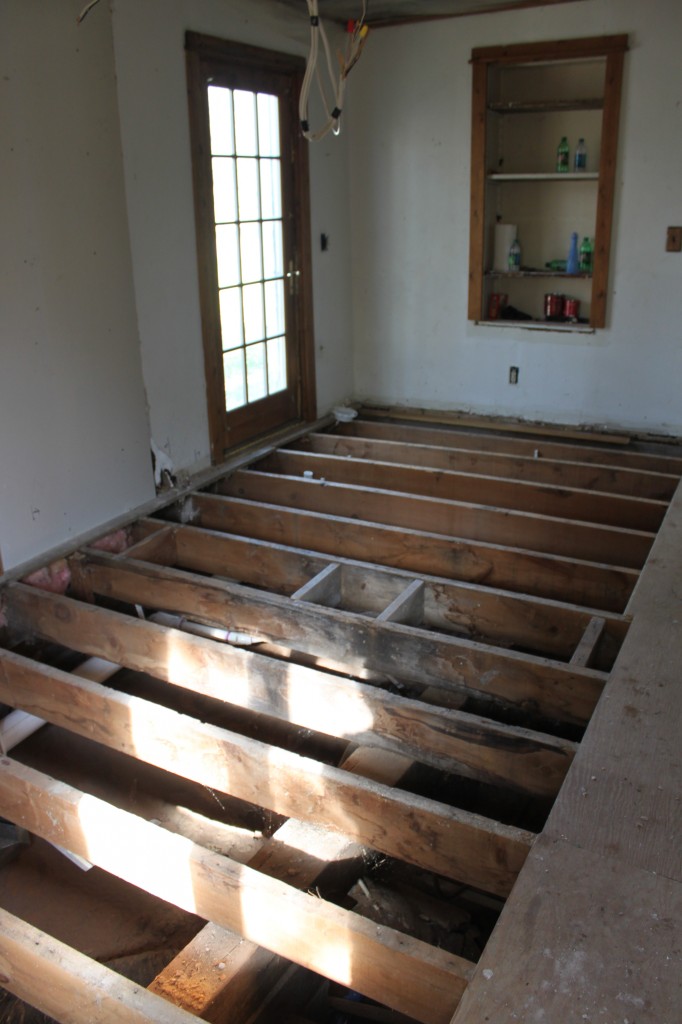 So far, designing and plumbing a bathroom has been the biggest obstacle. We were very limited in where our plumbing could be located and we did not have much choice on the bathroom layout.  While it is a small room, we are very happy with how it has turned out so far.  The room still needs trim and some finishes, but is functional.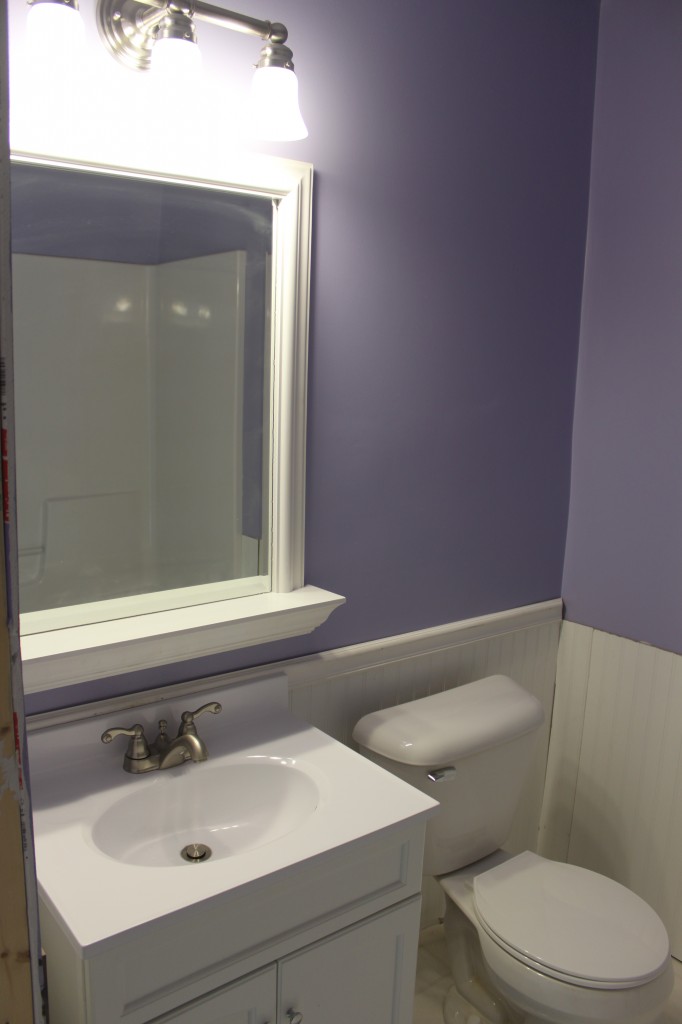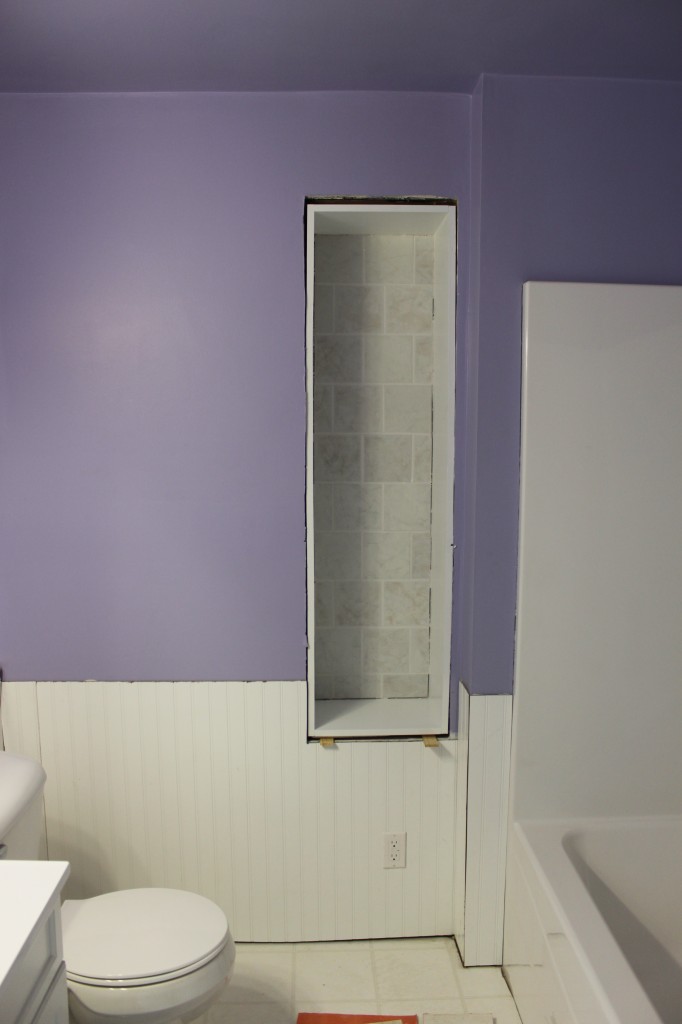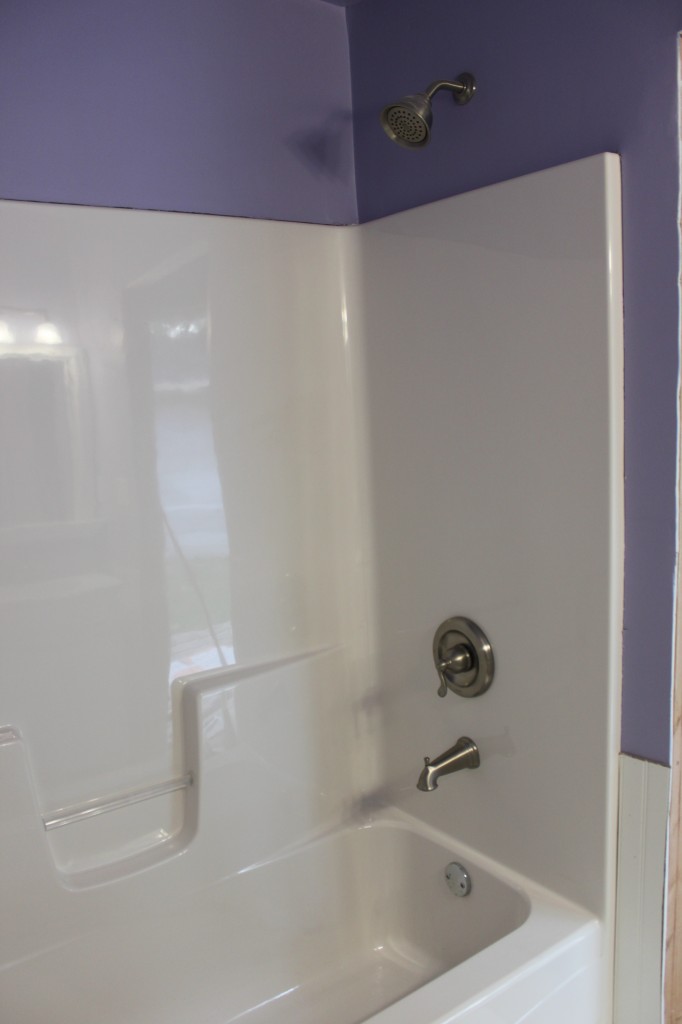 So far in this room we have:
Leveled the foundation and added support
All new plumbing
All new electrical
Laid a new subfloor
Moved an exterior door and insulated the exterior walls
Built new interior walls
Installed fixtures
Installed heat vent
Laid linoleum
Painted (Jumpin' Jack Flash by Dutchboy)
I'm sure we will have more bathroom updates soon, as well as a projects post about the custom built in shelving we made.  Thanks for reading!
Please follow and like us:
---
---
---