---
The living room has been our most recent project.  We haven't spent much time in there until lately.  We are just starting to get a handle on this room.  When we purchased the house the living room was the only room that looked functional, but it didn't look pretty.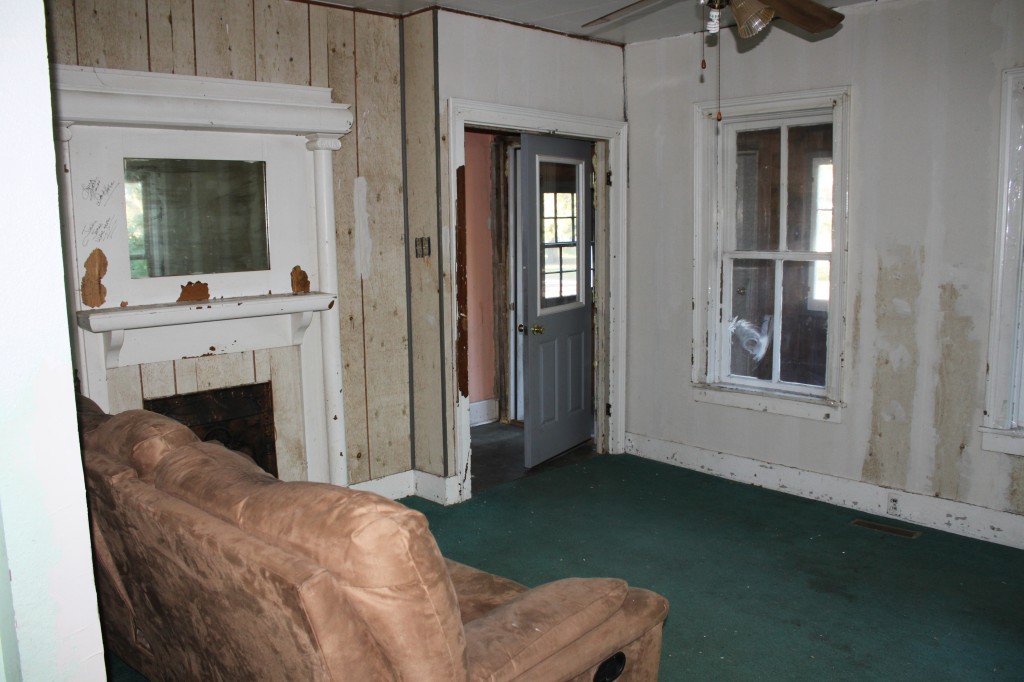 The fireplace mantel is one of the only pieces of character original to the house.  Since most of the house was gutted when we purchased it, all of the old trim was gone.  We will be refinishing the fireplace mantel and getting an electric insert (because there is not a chimney behind the mantel). We recently finished hanging drywall and the room looks much different.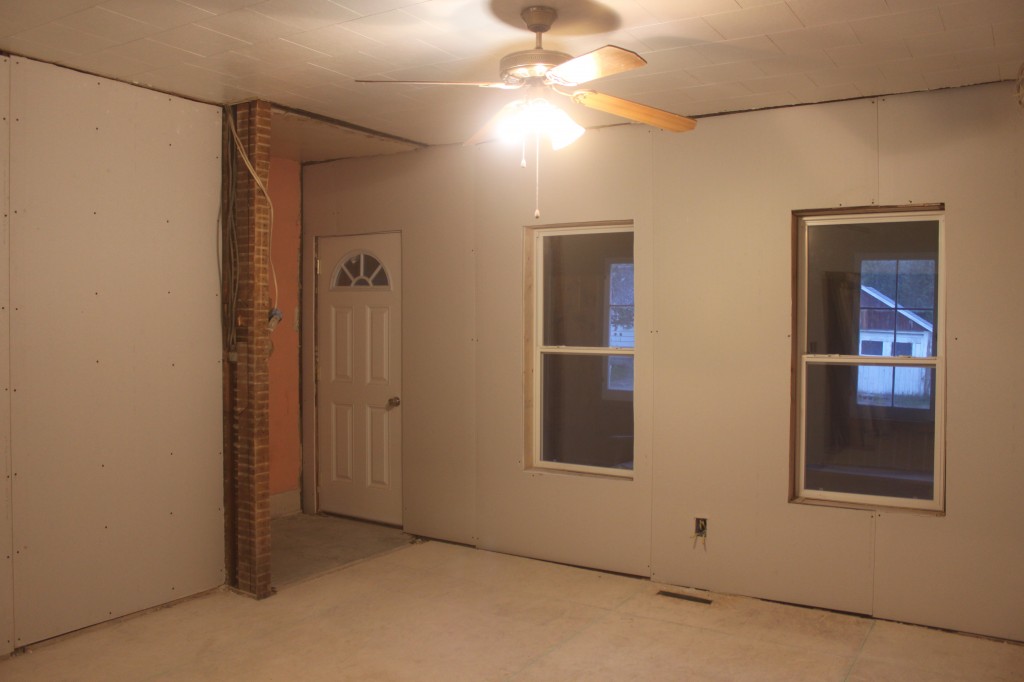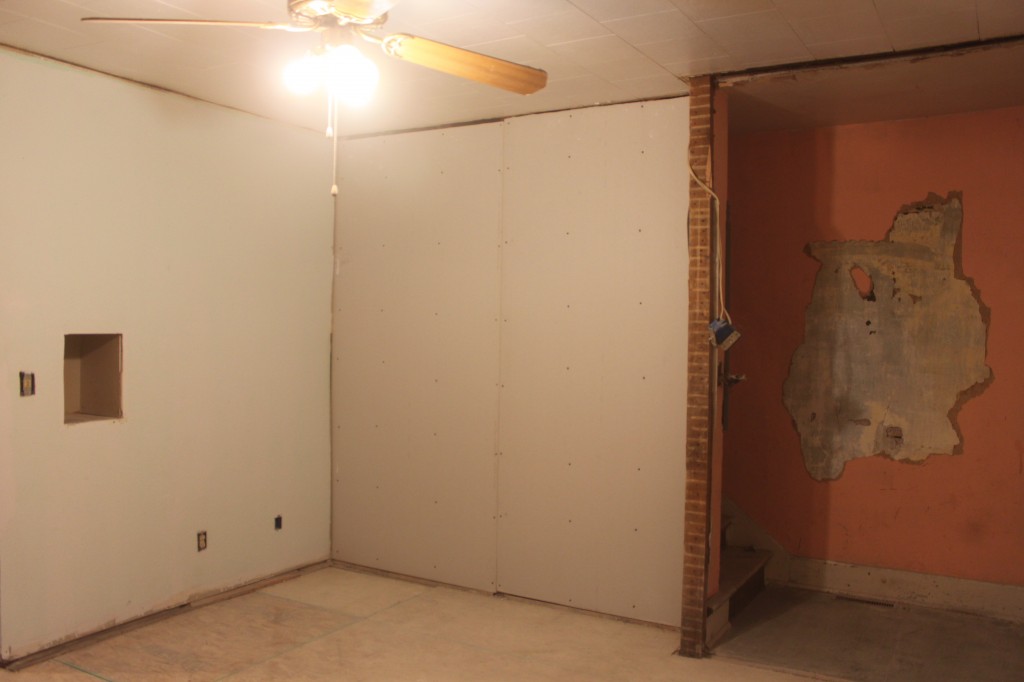 In this room we have:
Removed the carpet and paneling
Leveled the foundation and added new supports
Laid a new subfloor
Gutted the walls to the studs and insulated
Removed the header from the entryway to open up the room
Installed 3 new windows (Crestline from Menards)
Hung new drywall
New electrical
New heating vents
We still have a lot to do in this room, so stay tuned.  We will be posting about our fireplace re-do very soon.  Thanks for reading!
Please follow and like us:
---
When we purchased our house it did not have a bathroom.  Instead, it had a toilet in the corner of the house that ran straight into the sewer with no other plumbing.  After many days of consideration, we finally decided that we needed to build a new bathroom and move an exterior door in order to have a functional kitchen area as well.  This is what we were dealing with when we moved in: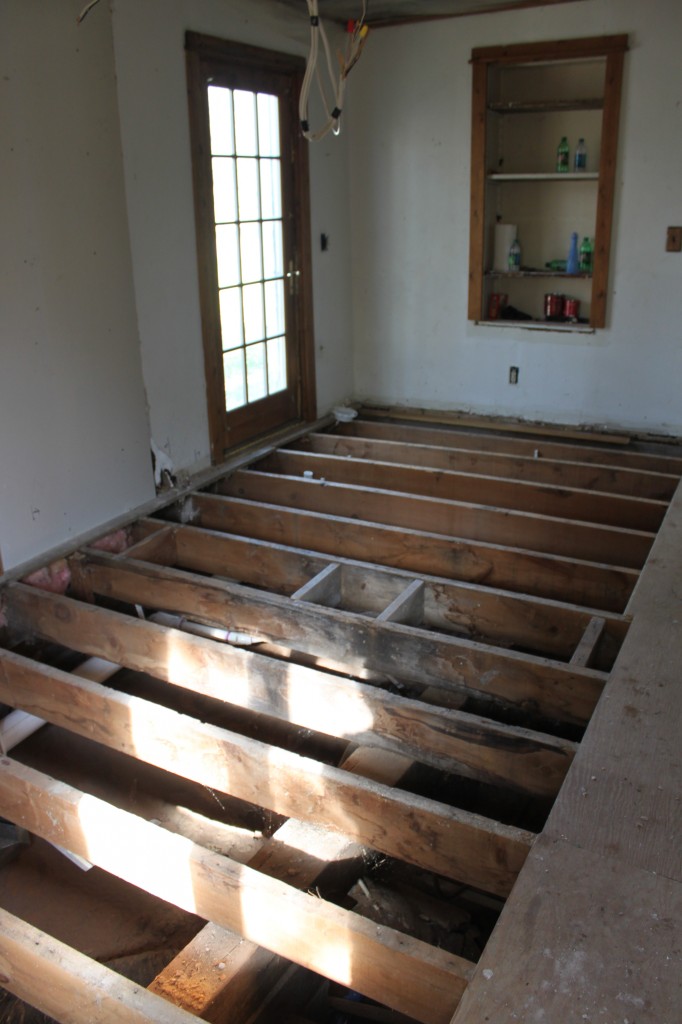 So far, designing and plumbing a bathroom has been the biggest obstacle. We were very limited in where our plumbing could be located and we did not have much choice on the bathroom layout.  While it is a small room, we are very happy with how it has turned out so far.  The room still needs trim and some finishes, but is functional.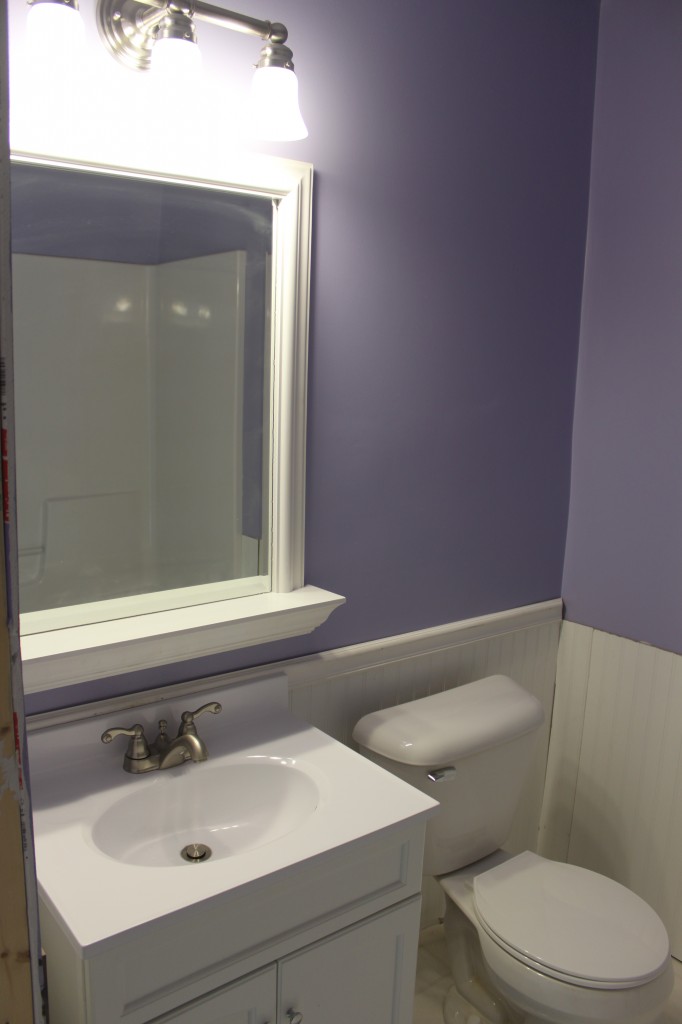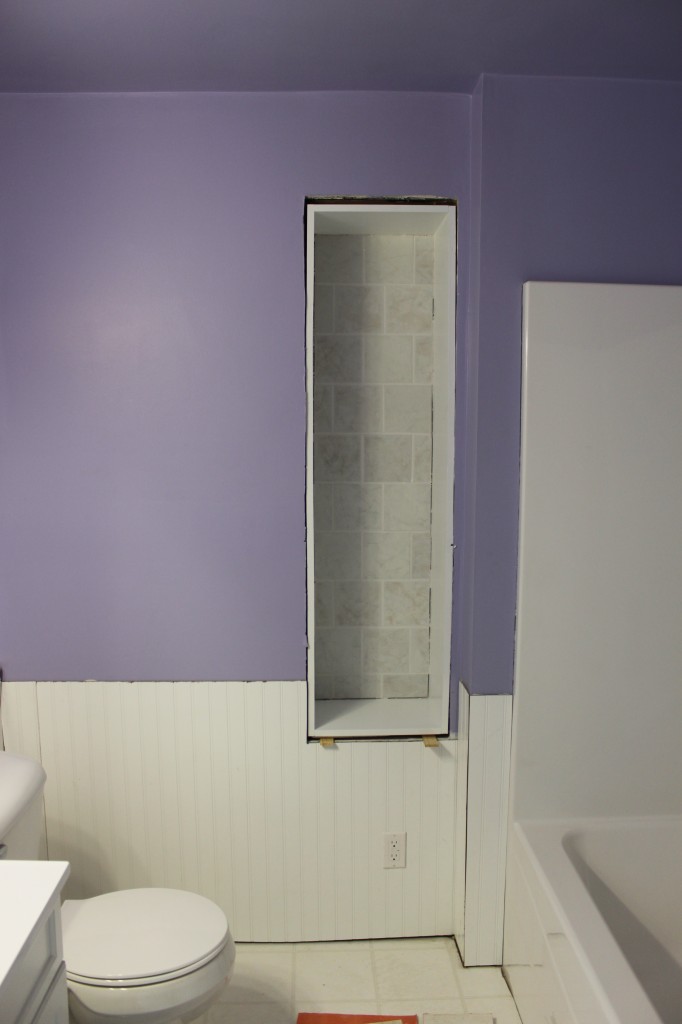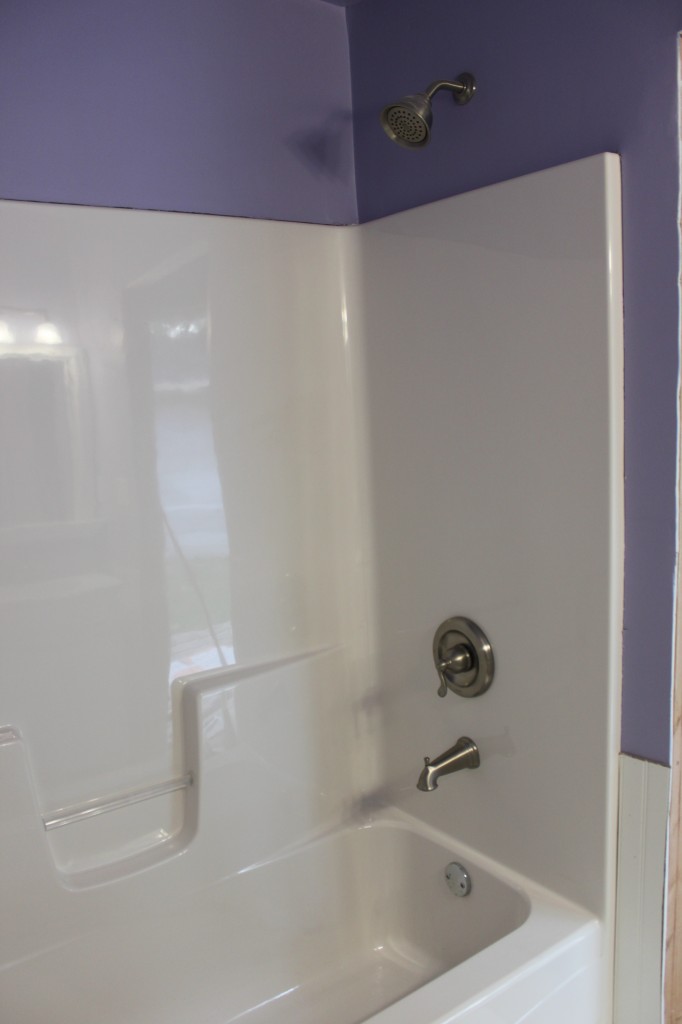 So far in this room we have:
Leveled the foundation and added support
All new plumbing
All new electrical
Laid a new subfloor
Moved an exterior door and insulated the exterior walls
Built new interior walls
Installed fixtures
Installed heat vent
Laid linoleum
Painted (Jumpin' Jack Flash by Dutchboy)
I'm sure we will have more bathroom updates soon, as well as a projects post about the custom built in shelving we made.  Thanks for reading!
Please follow and like us:
---
Our kitchen project has come a long ways since the purchase of this house.  When we first saw the house the first thing we noticed was the lack of a kitchen, or even a designated place for one.  The listing had designated one of the bedrooms as a kitchen, just to put dimensions on the page.  Here are a couple pictures of the kitchen area in the very beginning:
The kitchen is now located in the back of the house.  The previous renovators had installed a toilet in the corner with 2×2 walls surrounding it.  We tore out the walls and toilet and started fresh.  In the past year, the majority of our work has been in the kitchen.  There is still a lot of work to be done, but here are a couple of pictures of the current state:
Here is a general overview of what has been done in the kitchen so far:
Foundation leveled with new supports added to the old
Plumbing throughout
Electrical throughout
Heating ducts added
New subfloor laid
New window (Crestline brand from Menards)
Exterior door was moved
Insulation in all exterior walls
New drywall throughout
Ceiling torn down and raised
New ceiling tiles installed (Silencio by BP)
Painted (Summer Fun Blue by DutchBoy)
Cabinets installed (Unfinished Oak from Menards)
Cabinets Primed and Painted (Ultra White Cabinet and Trim by DutchBoy)
With many more additions and updates to come, you can expect to see many more kitchen posts here and on our projects page!
Please follow and like us:
---
---
---